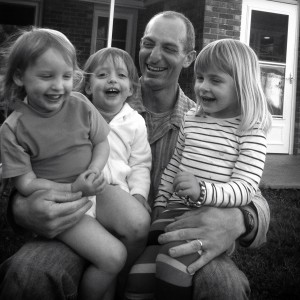 This workshop uses hands-on-learning to help you gain practical skills in the Love and Logic method. Love and Logic uses humor, hope, and empathy to build healthy adult-child relationships. Love and Logic's unique approach unlocks the secrets of successful parenting. You will learn specific "how-to's" of successful parenting, not just theoretical concepts
Using this win-win approach to parenting you will learn to show love in a healthy way and establish effective control. Kids will win by learning responsibility and developing coping skills for the real world through solving their own problems.
Love and Logic emphasizes respect and dignity for both child and adult. These techniques allow you to establish a rewarding relationship with your children built on love and trust.
During this workshop their will be plenty of time for questions and class discussion. We use an experiential approach and believe the best lessons are leaned with in context of stories and real life situations.
Come join me and other amazing parents as you learn how to maximize your parenting, raise responsible kids who are ready for the real world and support your child in becoming the best version of themselves.This parenting program, taught in a fun and supportive environment, is designed to give you practical skills that can be used immediately!
Learn How To:
Put an end to arguing, back talk and begging.
Teach responsibility without losing their love.
Set limits without waging war.
Avoid power struggles.
Guide kids to own and solve their problems.
Teach kids to complete chores without reminders and without pay.
Love allows children to grow through their mistakes. Logic allows them to live with the consequences of their choices.
Why Does It Work?
Uses humor, hope, and empathy to build up the adult-child relationship.
Emphasizes respect and dignity both for children and adults.
Provides real limits in a loving way.
Teaches consequences and healthy decision-making.
See What People Are Saying;
"Beth's workshop has been life changing for us as parents. The basic framework is intuitive. It trusts me as a parent and provides the tools I need to give the boys the appropriate level of responsibility for their ages. I so highly recommend the Love and Logic workshop with Beth. It has been transformative for us as parents and for our family."
Missy Sherburne
Mom to a 6 and 9 year old
"I am a super busy mom with a full-time job outside the home with three kids who are going in a billion directions. I put off taking this class because my life and schedule seemed insane….I wish I hadn't…this is a class that has truly helped us put some structure to our family in areas that needed it. I can tell these additions to our family will have significant long-term benefits."
Lorraine Carver
Mom to a 9 year old and twin 4 year olds
"I notice a big change in how I am parenting. I am feeling much more relaxed. I am able to let the natural consequences do the teaching and I am enjoying my relationship with my son much more because of it. I can say with confidence that Beth's workshop is well worth the time and money spent. Wished I had taken it years ago."
Sharon Lovich
Mom to a 13 year old
Details for the Workshop:
The workshop runs over four consecutive Tuesdays for a total of 8 hours. The dates are February 2019:
February 5th
February 12th
February 19th
February 26th
Two Time Slots to Choose From: 9:30 a.m. to 11:30 a.m or 6:00 p.m. to 8:00 p.m.
Cost: $140 per person which includes all 4 classes and the workbook.
Where: Holiday Inn & Suites, 42 Tunnel Road, Asheville NC 28805.