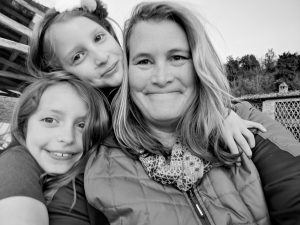 Upcoming Love and Logic Workshops
I am excited to announce that I will be offering my Love and Logic workshop in February/March 2020. Registration is currently open.
Who it's for: It's for any person who works with, cares for and loves kids.
Join a supportive group of parents to learn Love and Logic strategies and techniques to support the rapid change and developmental milestones your children go through. Dissolve the affinity for power struggles and set yourself up for a more peaceful home with respectful relationships and a fresh love for your role as a parent.
In addition to all the Love and Logic goodness we will look at brain based parenting allowing us to work with our kid's brain for maximum positive development with minimal parent frustrations.
Beth is all any of us could hope as a guiding light for parenting. She is experienced, wise, humored in covering logical and loving specifics with meaningful class exchange. Make her your steadying friend in parenting and your kids will thank you. Your frustrations will shorten as your joy factor rises!

Linda Schilling (mom of 2)