Beth Hockman, M.S.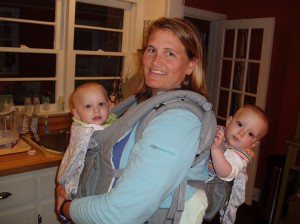 As an independent facilitator of Love and Logic, Beth teaches both parents and educators how to use this dynamic approach to create responsible, thoughtful young people. She has been teaching Love and Logic for 8 years and finds it incredibly rewarding. She loves providing families and educators with Love and Logic's easy-to-learn techniques that provide immediate changes. She also uses Love and Logic in her parent coaching business.
Beth has been in the experiential education field for over 20 years. She has a B.S. in Social Psychology. And a M.S. in Experiential Education from Minnesota State University. Beth has worked for various adventure education programs including 18 years with Outward Bound in both the U.S. and Africa. She is one of the founders of Asheville TAASC, a youth based non-profit that combines the power of wilderness leadership and service learning into value forming experiences for young people.
Beth has taken her passion for experiential education into the public schools where she was a high school classroom teacher. Beth has served as Academic Director and Director of Wellspring Academy, a therapeutic weight loss boarding school. She was responsible for converting the school into a Love and Logic school with tremendously positive results. While in the role of Academic Director Beth created an experiential education based curriculum that met all state standards. Using this innovate curriculum she acquired CITA/SACS accreditation for the academy.
She uses her experience and philosophical understanding of the experiential education field to write curriculum and consult for various organizations. She believes in educating the whole person.
Beth is a mom to twin girls and loves hiking, climbing, and paddling in the mountains of Western North Carolina with her family.