9 Essential Skills for the Love and Logic Classroom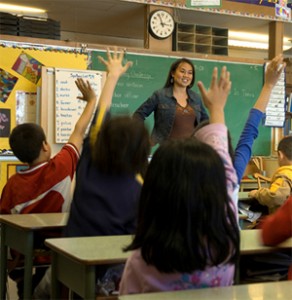 In this workshop you, as an educator, will learn low stress strategies for class room management.
With Love and Logic techniques you will spend more time teaching and less time disciplining students.
You will learn to raise the level of student responsibility, teach students to think for themselves and prepare students to function effectively in a world filled with temptations, decisions, and consequences.
By implementing these skills and getting the students to do the thinking and to own the problem you will go home after a day of work less exhausted and having had fun teaching.
Using Love and Logic principles you will also learn effective tools for dealing with parents.
To schedule this workshop for your school please contact Beth via the contact tab above.